Canadian Producer Chris Noxx Lands record with Legendary Mogul Dr Dre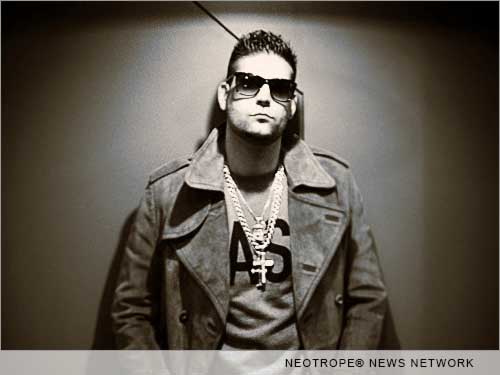 Quietly over the last decade, Nova Scotia native Chris Noxx has been building his resume. As a producer, composer and arranger he started making trips to and from his hometown of Halifax, Nova Scotia and Music hub Los Angeles, California.
"I started making beats in my mom's basement when I was 17, Now I'm in my own professional recording studio hosting the industry's best," says Noxx.
Over the last few years, Chris has accumulated many awards and nominations in the U.S., Canada and the UK for his creative works; his resume includes 4 international Top 10 Dance hits (a collective charting on the U.S. and UK Billboards over 23 times), production and co-writes for an onslaught of major artists; TV and film companies like 20th Century FOX and VH1; G Unit's Young Buck, Slaughter House member Crooked I (Kxng Crooked), Mogul Dr Dre, Ya Boy, Aftermath's Sly Jordan, Legendary MC Ras Kass, Bishop Lamont, Planet Asia, Talib Kweli, Nipsey Hussle, Jae Millz, Young Jerz (Devin Crui$e), Shaun Morgan Welgemoed from the South African Grunge Band "Seether," and collaborations with Grammy winner Gordie Sampson.
Producer Chris Noxx recently landed a record with Legendary Mogul, Dr Dre. Chris tells the story on how the record came to be:
"I sent some stuff over to a good friend of mine, DJ Silk (Aftermath producer), before I knew it he called me and said we got a record with Dr Dre," says Noxx.
"I Flew out to California the following week, and got to hear the record. I was mind blown, All I could think was This makes all the grind worthwhile. I'm excited to keep growing knowing I'm here now. I'm just getting started."
Chris got a call from Snoop Dogg's manager after seeing his name on a list of producers on the project known as "Detox." It seems the word is traveling fast in the music industry for Chris Noxx.
Chris Noxx recently was recruited by Slaughter House's Crooked I to produce the unique sound-space of "Make Way for The KXNG." Chris says the track was originally created as a pop record, but when heard Crooked's take knew it was the perfect fit.
Be on the lookout for more from Chris Noxx.
Learn more at: http://www.chrisnoxx.com/ .