California Copyright Event Examines How Music Makers and Owners Will be Affected by New Rules, Laws & Regulations
LOS ANGLES, Calif. (MuseWire) – The annual "Legal Update" of the California Copyright Conference will present a distinguished panel of experts who will address important legal issues facing music professionals and everyone who listens to music. The event, which offers CLE credit for attorneys, will take place Tuesday, October 13, beginning at 6:30 p.m. in Sherman Oaks, California.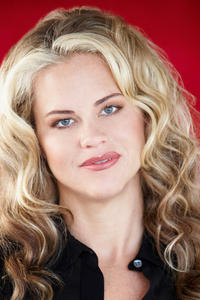 Potential topics for consideration by the panel include:
* Litigation in entertainment ­ what's happening and what's coming
* Current practices in contract provisions ­ what to watch for
* Digital fingerprinting ­ future solution but current problem
* Ramifications of recent court cases
* Copyright Royalty Board actions and pending legislation
* Broadband copyright issues
The program begins at 6:30 p.m. with a cocktail reception. Dinner follows at 7:00 p.m., with the panel presentation set for 8:00 to 9:45 p.m. at the Courtyard By Marriott, 15433 Ventura Blvd., Sherman Oaks CA 91403.

Special Guest Speakers
Speakers at this event include Cedar Boschan (Hurewitz, Boschan & Co.), Kenneth D. Freundlich (Freundlich Law), Dina LaPolt (LaPolt Law), Michael Perlstein (Fischbach Perlstein Lieberman & Almond), Patrick Ross (Executive Director, Copyright Alliance) and moderator Steve Winogradsky (Winogradsky/Sobel).
About the California Copyright Conference
The California Copyright Conference was established in 1953 for the discussion of copyright-related areas pertaining to music and entertainment. The CCC encourages, fosters and promotes an interest in all materials relating to copyrighting and other protection of intellectual and creative properties.
For more information on The CCC or to register online for the October 13 program, visit http://www.theccc.org or call 818-379-3312.