Calculate Royalties with QuickBooks Data – DashBook Software Extends Integration with Widely-Used Accounting System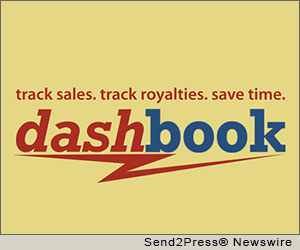 HOUSTON, Texas, March 1, 2013 (MuseWire) — Financial Softworks, LLC announced today the release of the latest enhancements to their popular DashBook Royalty Pro system, which now includes the ability to directly create royalty checks or bill payments within Intuit's QuickBooks.
"While we have had the ability to import and export data with any accounting system, this direct communication makes DashBook the best system to manage royalties for those running their businesses on QuickBooks," said Financial Softworks President Gregory Carrier.
The initial release of the QuickBooks Integration Module started with creating invoices into QuickBooks from sales data DashBook imports from sources such as Amazon Kindle and IODA. The second update included the ability to read invoices from QuickBooks. This sales information is critical to determining royalties or licenses owed, as well as tracking income.
Uproar Entertainment, the Comedy CD Company, prompted the inclusion of direct bill payment into QuickBooks to complete their royalty processing cycle.
"DashBook has revolutionized royalty accounting for us. Beginning with an easy interface with our distribution sources, it is simple to directly upload sales data and have royalties automatically calculated. The integration with QuickBooks, our accounting system, further enhances the process. DashBook is easy to learn and to operate, and the technical support provided is beyond compare," said Sheryl R. Drozen, Vice President, Uproar Entertainment.
DashBook Royalty Pro is available now directly from Financial Softworks by visiting http://www.DashBook.com/ with prices starting at $499 for a single-user system.
About Financial Softworks:
Financial Softworks, LLC is a leading supplier of royalty accounting software for small and mid-sized businesses, with special emphasis on book publishers, record labels, and music publishers and distributors.
Founded in 2003, Financial Softworks is a privately held software company based in Houston, Texas.
VIDEO: http://youtu.be/zIzgTWdKo44
NEWS SOURCE: Financial Softworks, LLC :: This press release was issued on behalf of the news source by Send2Press® Newswire, a service of Neotrope®. Original Source Link: http://goo.gl/K5qpN.