Cakewalk Announces SONAR X1c – update to Windows 64bit DAW
BOSTON, Mass. (MuseWire) – Cakewalk today announced that SONAR X1c is now available for download. This update is free for all registered SONAR X1 Essential, Studio, and Producer customers. The SONAR X1c update addresses many issues reported back to us by the user community along with new user interfaces for the Step Sequencer 2.0 and the Loop Construction View. In addition, this updates adds to the rock-solid stability of SONAR X1 and also includes many new enhancements and featurettes.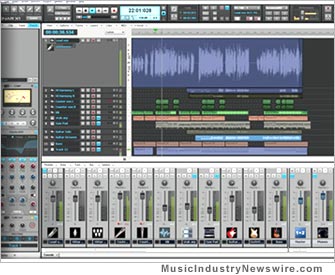 If you missed any of other updates, you won't be required to install them first as SONAR X1c includes the SONAR X1a, X1b, and QuickFix patches for one seamless download experience.
With the launch of SONAR X1c, we have also added three new sections to the SONAR X1 product pages which highlight some of the new functionality:
Loop Construction View
Piano Roll View
Professional Mixing in SONAR X1
If you own SONAR X1, you can download the free SONAR X1c update today from the Cakewalk website.