Audinate Signs Deal with UNiKA Professional Audio to Integrate Dante Technology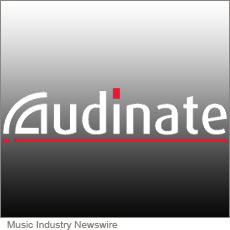 PORTLAND, Ore. (MuseWire) – In its first OEM partnership with a Taiwan audio manufacturer, Audinate, the leader in digital media networking solutions, and UNiKA Professional Audio, makers of high quality audio equipment, have both agreed to work together in developing future high end professional Dante enabled audio products. UNiKA is known for their wide range of products that include digital power amplifiers, line arrays, power amplifiers, mixers, conditioners and crossovers.
Audinate delivers no-hassle, self configuring, true plug-and-play digital media networking that uses standard internet protocols. Audinate's Dante system offers a market leading solution today, while future-proofing implementations by providing a migration path to upgrade to new emerging A/V standards such as the IEEE Audio Video Bridging ("AVB").
To meet customer requirements for every market sector, UNiKA is producing high level audio products at its two Asian factories. In its Taiwan headquarters UNiKA has dedicated R & D facilities, management, sales and customer service. UNiKA also has a factory located in Guangzhou Guangdon which produces many of its audio products.
K.C. Hwa, UNiKA's CEO remarks, "Our R & D team is continuously developing products that are innovative and of the highest standards. Incorporating Audinate's Dante into future products was a very easy decision for us. They are the future when it comes to digital media networking."
UNiKA does business with the major pro audio rental companies for indoor/outdoor concerts in both Taiwan and China and has been responsible for many successful events.
"UNiKA has shown the ability to manufacture high quality audio products for over 20 years," says John McMahon, Audinate's VP of Sales and Support, "their integrity for design, technical excellence and the longevity of their products makes them the perfect candidate as our first Taiwanese OEM. We are delighted to have them join our growing list of licensees."
About Audinate
Audinate revolutionizes the way that AV systems are connected by transporting high-quality media over standard IT networks. Using Audinate's patented networking solution, digital media networking just got easy. Audinate's solution has been licensed by customers across the AV industry and can be found in installations and live sound applications globally. Audinate is a Promoter Member of the AVnu Alliance™. Audinate offices are located in US, United Kingdom and Australia.
Visit www.audinate.com for the latest news and information on the company.
SOURCE: Audinate.