Audinate announces first phase of its global expansion, adds new Manager of Global Support Services at US headquarters in Portland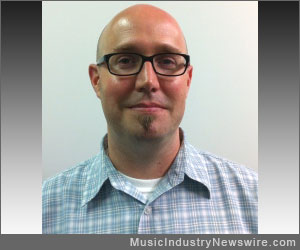 PORTLAND, Ore. (MuseWire) – Audinate has announced the first phase of its new global expansion, with the addition of a new Manager of Global Support Services based out of its U.S. headquarters in Portland. Landon Gentry has joined Audinate to lead its worldwide support organization, and will take particular responsibility for directly supporting U.S. based manufacturers of Dante-enabled products.
"We are very pleased that Landon has joined our team," said David Myers, COO of Audinate. "His combination of broad product development experience, deep technical expertise and excellent management skills will be invaluable in further strengthening the support and training that Audinate offers to its customers."
Landon has over 15 years experience in embedded system design, and over 10 years experience in embedded networking technologies, most recently as Engineering Manager at ClearAccess, Inc. (acquired by Cisco). He will be working closely with Audinate's OEM partners and helping them to get their products to market quickly. Landon's added value is his experience in the complete development lifecycle from product specifications through to launch and in-life support.
Audinate's Dante solution is media networking perfected. Dante provides high performance digital media networking over both 100Mbps and 1Gigbit Ethernet. Dante is becoming the solution of choice among OEMs and AV designers, because it delivers tightly synchronized, sample-accurate playback, while simplifying installation and configuration of AV networks. Based on IP standards, Dante meets the quality and performance requirements of professional live sound, AV installations and broadcast plus recording systems. Dante has been licensed by over 65 OEMs customers across the AV industry.
About Audinate:
Audinate revolutionizes the way that AV systems are connected, by transporting high-quality media over standard IT networks. Audinate's patented Dante media networking solution has been adopted by over 65 OEM manufacturers in the professional audio/visual industry. Dante is used extensively for live performance events, commercial installation, broadcast, recording and production, and communications systems. Audinate is a Promoter Member of the AVnu Alliance™. Audinate offices are located in US, United Kingdom and Australia. Visit www.audinate.com for the latest news and information on the company. Dante is Digital Media Networking Perfected.
Dante is a trademark of Audinate Pty Ltd. Audinate is a registered trademark of Audinate Pty Ltd.