Audinate and Focusrite Launch RedNet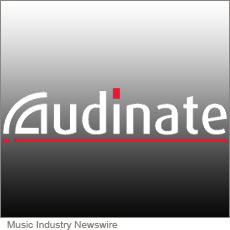 PORTLAND, Ore. (MuseWire) – Audinate and Focusrite have teamed up to create a new suite of products targeted for the professional studio environment. Focusrite launched RedNet at the NAMM 2011 show in Anaheim, CA. The Focusrite RedNet range initially comprises five products, all of which incorporate Audinate's patented Dante networking technology.
Four products include high-quality, versatile interfaces that deliver the traditional Focusrite performance, where sound is everything, while providing exceptional value for money. Accompanying these is the Dante RedNet PCI Express card, enabling ultra low-latency audio – under three milliseconds at any sample rate.
Audinate's Dante technology provides the perfect infrastructure for RedNet, providing robust, reliable and high performance network architecture with easily-sourced, standard components, most of which will already be familiar to audio engineering professionals. Dante allows interfaces to be located a significant distance away from the host computer, and thus placed in locations determined by requirement and not by technical limitation. A single audio network can span the largest facility – and can utilize in many cases, the physical networking infrastructure that is already in place.
The Rednet system will be able to carry up to 256 channels (128 in and 128 out) of high-resolution digital audio over a standard Ethernet network using Audinate's new Dante PCIe card. "We are pleased to work closely with Focusrite to develop a product that is a game changer," stated Lee Ellison, CEO of Audinate. The Dante PCIe card delivers ultra low latency, below three milliseconds analog-to-analog at any sample rate, making RedNet the ultimate studio upgrade.
Every analog interface delivers dynamic range of 120dB, with 24-bit resolution at sample rates up to 192kHz. Each RedNet I/O device also includes JetPLL for ultra-low-jitter clock recovery. Focusrite conversion systems incorporate the latest A/D and D/A components. Analog circuit design and implementation is given as much importance as digital design, resulting in quality that is, quite literally, second to none.
Dante delivers a market leading solution today, while de-risking the future by providing a migration path to upgrade to new standards such as IEEE Audio Video Bridging ("AVB").