Arturia appoints Ralph Goldheim as President, U.S. Operations in California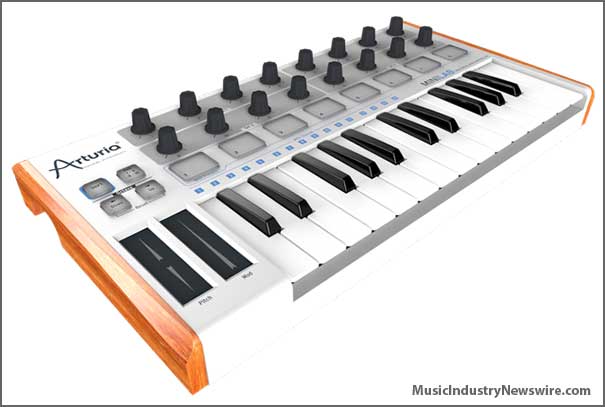 Music software and hardware company Arturia today announced the appointment of former Focusrite-Novation Director, U.S. Sales Ralph Goldheim to the newly-created position of President, U.S. Operations as part of its ongoing expansion strategy as of November 12, 2014.
In recent years Arturia has experienced unprecedented growth, rising through the company ranks to become a seriously successful player in the highly competitive world of cutting-edge music software and hardware development. Newly-appointed President, U.S. Operations Ralph Goldheim brings extensive experience in sales and marketing management to Arturia, strengthening the company's commitment to bringing cutting-edge musical instruments and software to market and providing ever more musicians with unique means of creating unforgettable performances.
Ralph Goldheim is perfectly positioned to help do just that with well-honed focus on the hotly- contested US market, having worked in the pro audio/MI industry for more than 25 years with a number of key executive positions to his notable name, including significant tenures at M-Audio (MSN), 360 Systems (VP), Line 6 (VP/co-founder), and Alesis Corporation (VP) prior to Focusrite-Novation.
Notes Arturia President Frédéric Brun: "We are extremely pleased that Ralph Goldheim is joining Arturia as President, US Operations. He has a very strong track record, ranging from sales to product marketing, from entrepreneurship to business operations. He has a superb reputation in the music industry and plenty of ideas to bring to Arturia to the next stage of our development."
The feeling is mutual for Ralph Goldheim. "I couldn't be more excited about this opportunity," he announces. "Arturia is at the leading edge of hardware synthesizers, keyboard and pad controllers, and computer software virtual instruments. The music technology sector shows significant growth and I look forward to working closely with everyone at Arturia to expand the company's market presence and sales here in the U.S."