Allen & Heath Launches iLive Module for Audinate's Dante
PORTLAND, Ore. (MuseWire) – Allen & Heath and Audinate showed a Dante networking audio interface card for the iLive digital mixing series at PLASA 2010. The Dante audio interface card allows iLive systems to work with Audinate's Dante audio networking solution, providing capacity for 64×64 bi-directional audio with full network redundancy. iLive MixRacks and modular surfaces with the RAB2 module can be fitted with the new slot-in card. A Dante Virtual Soundcard license will be included with purchases of the card, turning a PC or Mac into a Dante enabled device.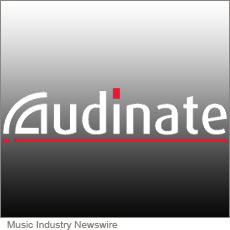 "We know from our customers that there are many iLive users who want to be able to integrate with Dante," stated Glenn Rogers, Managing Director of Allen & Heath. "We have been pleased to work with Audinate in the development of their new 64 channel module, which will provide a great solution. The new audio interface card should be available to us in November."
Audinate revolutionizes the way network systems are connected by transporting high-quality media over standard IT networks. Its Dante products deliver a no hassle, self-configuring, true plug-and-play digital audio network that uses standard Internet Protocols. Dante offers a market leading solution today, while de-risking the future by providing a migration path to upgrade to new standards such as the IEEE Audio Video Bridging (AVB).
Allen & Heath's iLive digital mixing series comprises several Control Surface and MixRack variants, which can be mixed and matched in any combination and share the same firmware.
About Audinate
Audinate revolutionizes the way that AV systems are connected by transporting high-quality media over standard IT networks. Using Audinate's patented networking solution, digital media networking just got easy. Audinate's solution has been licensed by customers across the AV industry and can be found in installations and live sound applications globally. Audinate is a Promoter Member of the AVnu Alliance. Audinate offices are located in US and Australia.
About Allen and Heath
Established for over 40 years, Allen & Heath designs and manufactures professional audio mixing consoles for an international clientele in the live sound, installed systems and nightclub markets.